Pr AGENCY in Miami SPECIALIZING IN FITNESS, BEAUTY & HEALTHCARE
WHY CHOOSE KMR AS YOUR PR FIRM IN MIAMI?
Just Like You, We Are Specialized – When it comes to Public Relations, KMR Communications is not a jack of all trades. Our PR agency in Miami Beach is just steps from famed Lincoln Road and Miami's white,sandy beaches. We stay true to our well-honed and established niches of beauty, health, and fitness. Many PR firms are generalists. They do not specialize in any particular sectors and will represent clients as diverse as liquor, beauty, real estate, politics, celebrities, healthcare and beyond. KMR Miami public relations firm is selective, as you should be, making sure that a prospective client is the best fit for our expertise.
PR Services in Miami, Florida
At KMR Communications, Beauty PR was one of the very first industries we began working in. After 20 plus years of success within the industry, it became apparent that our work really made a difference for our clients. That's why today Beauty is one of our core offerings at all of our PR offices, including our Miami PR firm. Since the beauty industry is so competitive, we know how important it is to stand apart from your competitor. Unlike other PR firms, our agency takes a personalized approach to help all beauty brands stand out from the crowd.
For those that are looking to break free from the traditional mold and pave a new way for their business, our Miami team is here to guide you. Our team has created top connections within the industry over the years, helping to give each of our clients the competitive advantage they need to succeed in this fast-paced and ever-changing industry.
There's nothing more important than investing in your health. With today's changing landscape, people everywhere are starting to see the importance of establishing a healthy and active lifestyle. Not only are more studios and gyms opening, but people young and old are starting to prioritize their health more than ever. While this is great for our society as a whole, it's also a massive advantage for companies within these industries.
If you own a fitness studio or health clinic, it is imperative that you are doing everything you can to rise above in your overcrowded industry. At KMR Communications, we have extensive experience working with clients within the health and fitness industries and have established connections in major cities across the United States, including Miami, Florida. In order to propel your business forward, you have to be sure that you are establishing strong brand awareness within your community. KMR Communications is here to help you do just that with health and fitness PR.
Your team of medical professionals may have extensive knowledge in their fields of work, but may be lacking when it comes to marketing and PR strategies to leverage your name recognition. Let your team focus on what matters most, and let us handle your company's image. At KMR Communications, we have worked with a wide variety of companies within the medical field, helping them build a positive brand image, highlight their successes, and ultimately attract a wider audience through medical PR.
Miami is no stranger to the medical industry. In fact, the city offers some of the best clinics in the entire United States. Whether you specialize in dermatology, plastic surgery, psychology, or cosmetic dentistry, our PR company in Miami, Florida can help your company establish a strong and positive reputation within your competitive industry.
Whether you are a nutritionist, a longevity specialist, or a registered dietician, our lifestyle PR firm Miami office can help you with all your public relations needs. For the past 20 years, we have been getting our lifestyle brands in some of the top lifestyle publications and media outlets at a national level. At KMR, we know how to highlight relevant topics and current trends in all of our media pitches and press releases. If you are looking for a public relations firm in Miami that understands the changing and evolving landscape of the lifestyle industry, KMR is your answer. We've worked with everything from start-up to luxury brands on reputation management, influencer media coverage and campaigns, brand awareness, and more. If you are ready to adopt a strategic approach to your PR strategy, our publicists are ready to help.
WHY YOU NEED A PR FIRM IN MIAMI
In today's day in age, competition is fierce among all industries, making it increasingly more difficult to reach your target audience and convert them into customers. If your current marketing strategy does not include a public relations campaign, you are missing out on a massive opportunity for increasing brand awareness. If this sounds like your company, our strategic communications can help.
At KMR Communications,we strategically place you in front of your target demographic. Unlike other agencies, we take a personalized approach on all of our PR efforts for each client, that way you can always stand out in your industry. Whether you need help leveraging your name, or are looking to promote a product, our team will help build the best reputation possible for your company. To see how our PR efforts can take your brand to the next level, contact our team of professionals today.
Our Boutique-Style Approach to PR
How we set ourselves apart from other Firms
what clients say about us
Excellent Service!
I recently finished a six-month marketing campaign where my primary efforts were through KMR Communications and Katherine Rothman. I have to say that KMR was consistent and responsive from the start and quickly secured placements for my plastic surgery practice in national celebrity publications and on nationally syndicated radio talk shows and online placements.
My six months were full of quality exposure at a level that I could not obtain locally in Nashville, Tennessee. I still have patients that come to my office having found me in these national publications and on radio interviews. The marketing materials I gained from my time with KMR have really helped with my web presence and in-office marketing. Whether you have a time-limited marketing effort planned or need a long-term partner for media relations, I highly recommend KMR and Katherine Rothman.
The KMR Team Is The Absolute Best!
I am consistently impressed with their creativity and knowledge of what garners media attention. Neuropsychology is layered and complex and the KMR team really knows how to simplify concepts that resonate with people.
Outstanding!
We hired KMR Communications because of their long history in both the beauty and medical channels. In just six months, they were able to secure major national media placements for us that really put us on the map.
Simply The Best!
I enjoyed working directly with the KMR team; they are a very close-knit working family and are truly informed on what is going on in the media world. The prep time they put into working one on one with their clients is undeniably elegant. For a small business starting out, KMR gives the white glove treatment into making you feel extraordinary. I would highly suggest putting your confidence into KMR, their boutique style and extreme organization is what you need to get the job complete.
Extraordinary experience!
I am incredibly pleased with their ability to continue to provide consistent and quality media coverage and find innovative ways to position Chelsea in media. KMR offers a very personal and in-depth representation on behalf of their clients.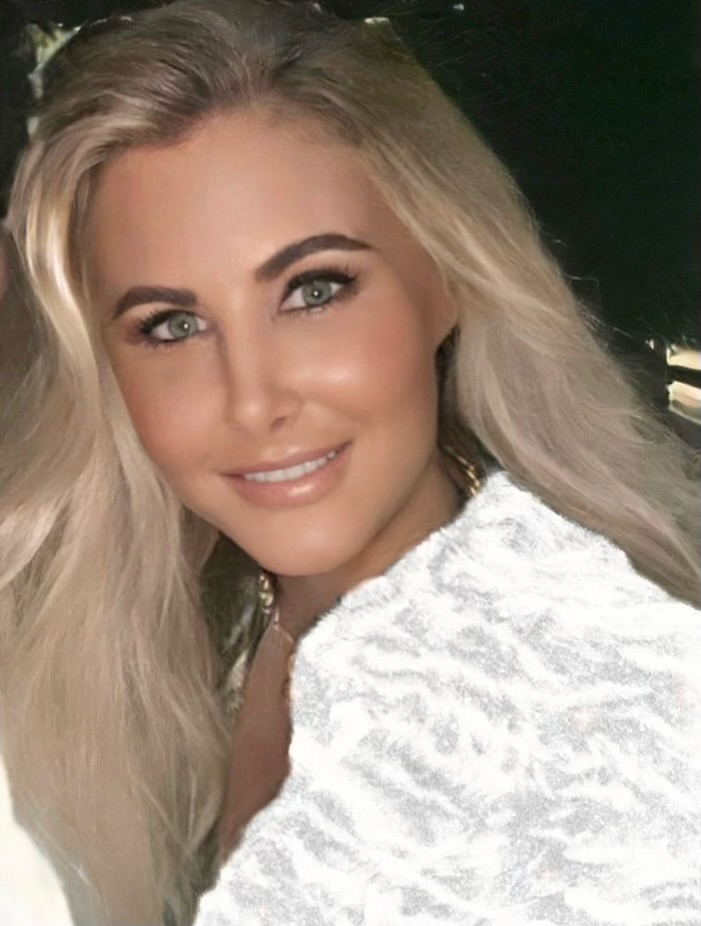 Our CEO- Katherine Rothman
KMR was founded by our very own Katherine Rothman. After years of experience across many agencies, Katherine decided to start her own PR company that specialized in the niches of health, beauty, and fitness PR. She believes establishing close-nit, personal relationships with her clients. Unlike most CEOs, Katherine dedicated herself to involving herself in each and every client.
We are located just a few blocks away from the Beverly Wilshire. Take Wilshire Blvd. just 4 blocks West and we are located on the right hand side on the intersection of Wilshire and S Crescent Dr.