LIFESTYLE & HEALTHCARE PR FIRM IN LOS ANGELES
Boutique PR AGENCY in LA SINCE 1988
The KMR experience begins and ends with client satisfaction. We are a bi-coastal boutique PR agency experienced in bridging the gap between our client and their customer. With our boutique agency, your brand will become identifiable and desirable, yielding results that are unlike anything you have previously experienced with a public relations firm.
Our PR firm in Los Angeles specializes in personal relationships and proven results. In a city that revolves around the next big thing, KMR is your personal hype machine. KMR can, and will, enhance your reputation and stimulate interest as a method of fulfilling the untapped potential of your medical practice, lifestyle brand, or fitness empire. We are a practiced and proven partner, and our assistance with your media placement is integral for fulfilling the vision of success you have for your company.
With KMR, your desired results are our top priority. Out west, it's all about adding an extra layer of sparkle, and we have the expertise, seniority, and media relations to get you the publicity that will make your brand an industry leader. Ranging from cosmetics and beauty to fitness and medical, our public relations team is the perfect fit for your company and brand.
Our firm's award-winning CEO, Katherine Rothman, is directly involved in each client account, and is fiercely committed to utilizing her talents, connections, reputation, and wealth of unique personal insight. KMR is your key to long-standing brand recognition rather than a short-lived wave of attention, and with our surefire methods for keeping you in the public eye, we can ensure that your fame and brand awareness lasts longer than the typical 15 minutes!
PR Services in Los Angeles, CA
Beauty is synonymous with KMR, like public relations is with LA. With so much breathtaking scenery and so many gorgeous people, it should come as no surprise that the beauty industry thrives on the west coast. As is the case with every thriving industry, the need for top tier beauty PR representation in the beauty industry is an absolute must. For those hoping to break the mold out west, KMR is the public relations agency for the job. KMR has a long-standing history of revolutionizing how public relations plays an integral role in the beauty industry. It should also come as no surprise that we are once again influencing how public relations positively impacts this ever-expanding market.
For more than two decades, KMR has solidified a reputation, both domestically and abroad, for ensuring that KMR clients are viewed as elite players in the beauty industry. It may be cliche, but a great PR firm knows that beauty truly is in the eye of the beholder. Our specialized connection to the beauty industry means that we know precisely how to make your beauty company an attractive asset to clients and consumers. Whether you need assistance with product launches, a new campaign, or generating buzz and awareness around your brand, we know how to make your beauty products stand out to your taregt audience. In an industry obsessed with pretty things, KMR will make you beautiful.
The term "Lifestyle Brand" has become an umbrella term that many modern companies are squeezed into. However, KMR knows that your lifestyle company is devoted to a defined form of client–oriented wellness that requires specificity and nuance. For over twenty years, KMR has been placing our lifestyle clients into top publications and other forms of high efficacy press to ensure greater exposure and unprecedented name recognition and prestige.
The rise of influencer marketing and the allure of social media makes it seem like anyone can promote a lifestyle brand, but the reality is that you need a lifestyle PR firm now more than ever. The lifestyle market is saturated with a cacophony of lifestyle companies and you need a voice that can speak up. KMR is not just loud enough to be heard, we also have the ears of the right audience. KMR knows that your voice is perfect for your brand; we are simply the megaphone that makes you impossible to ignore. Get in touch to learn more about lifestyle public relations in Los Angeles.
Ask any LA resident and they will tell you that image is everything. We know that your medical practice is a preeminent example of medical professionalism, but we also know that the way you present yourself matters. For medical professionals who specialize in cosmetic dentistry, dermatology internal medicine, psychiatry, and plastic surgery the constant challenge to remain relevant can be daunting. Finding a balance between maintaining your high caliber reputation while trying to adhere to a specific outward image with a marketing and PR campaign that speak to a wide audience can be hard. With KMR, your image is our priority. Consider us the cosmetic professionals to keep your business looking like the most attractive option for new and returning patients. At KMR Communications, we have spent the past two plus decades working with medical professionals and fine-tuning our medical PR techniques to comply with FDA guidelines. Our team of publicists knows how to construct a brand strategy and cater to your specific goals and objectives, all while adhering to a specific code of ethics and conduct that are befitting of your practice.
LA's Best Performing Fitness PR Firm
In the past decade, health has become an active choice rather than a passive lifestyle byproduct. The Health industry has broken out of traditional environments like doctor's offices and pharmacies and transformed into consumer–friendly stores and client–facing offerings. In today's health-conscious social climate, health food stores are common, and nutritionists are sought out with the same fervor as primary physicians. Especially on the west coast, there is a constant clamoring for the next great health and wellness trend, and KMR can ensure that your service–oriented offering is met with the public enthusiasm it deserves.
The health industry is peaking and you need to ensure that your company, products, and services are receiving the kind of positive brand awareness that will grow your business. For the company dedicated to health in all it's consumable forms, KMR is the health PR agency with the intimate knowledge and experience to keep you at the top of your field.
Fitness is one of the world's fastest–growing industries, and KMR is here to help your new gym, boutique studio online fitness program, or personal training brand break onto the scene in a big way. Especially in a cultural environment like LA, the necessity to look good and keep fit makes your gym or fitness studio an important commodity.
KMR can take your gym from a casual after–work hobby to a thriving fitness mecca that is sought out rather than overlooked. Our modern fitness PR communications and techniques uses every form of social media available to us and is tailored to your gym or studio offerings. KMR has over two decades of experience with health and fitness and our intimate knowledge of the personal wellness industry allows our team of publicists to identify and attract your optimal clientele.
Growing your business through good press, constant exposure, and a detailed plan of action allows us to turn your gym or studio into a recognizable brand. In the modern age, a fitness studio is as much an abstract entity as it is a physical space, and KMR can ensure that your brand in its entirety can thrive and grow to reach its maximum potential.
WHY USE A BOUTIQUE PR AGENCY?
The beauty and cosmetics industry is massive, generating approximately $445 billion annually. The connection between the beauty, fitness, wellness, medical and lifestyle industries is tight-knit and often involves many of the same key players. The client–facing aspect of these industries creates a market that is constantly inundated with new brands, saturated with new products, and fiercely competitive for new companies hoping to break through.
For new brands to be successful, especially those focused on beauty, establishing and maintaining a strong social presence is vital. Precise measures like propper media coverage, brand awareness, and social outreach are all lifestyle PR necessities that provide the kind of public support and third-party credibility that no form of advertising can achieve.
KMR's unique content creation is used as a method of building brand anticipation around your products and services. With the help of KMR, your brand will receive the necessary media attention needed to stoke a public reaction and achieve the desired goals and results.
Boutique Style with Big Connections
The intimate and tactful approach to PR
what clients say about us
Excellent Service!
I recently finished a six-month marketing campaign where my primary efforts were through KMR Communications and Katherine Rothman. I have to say that KMR was consistent and responsive from the start and quickly secured placements for my plastic surgery practice in national celebrity publications and on nationally syndicated radio talk shows and online placements.
My six months were full of quality exposure at a level that I could not obtain locally in Nashville, Tennessee. I still have patients that come to my office having found me in these national publications and on radio interviews. The marketing materials I gained from my time with KMR have really helped with my web presence and in-office marketing. Whether you have a time-limited marketing effort planned or need a long-term partner for media relations, I highly recommend KMR and Katherine Rothman.
The KMR Team Is The Absolute Best!
I am consistently impressed with their creativity and knowledge of what garners media attention. Neuropsychology is layered and complex and the KMR team really knows how to simplify concepts that resonate with people.
Outstanding!
We hired KMR Communications because of their long history in both the beauty and medical channels. In just six months, they were able to secure major national media placements for us that really put us on the map.
Simply The Best!
I enjoyed working directly with the KMR team; they are a very close-knit working family and are truly informed on what is going on in the media world. The prep time they put into working one on one with their clients is undeniably elegant. For a small business starting out, KMR gives the white glove treatment into making you feel extraordinary. I would highly suggest putting your confidence into KMR, their boutique style and extreme organization is what you need to get the job complete.
Extraordinary experience!
I am incredibly pleased with their ability to continue to provide consistent and quality media coverage and find innovative ways to position Chelsea in media. KMR offers a very personal and in-depth representation on behalf of their clients.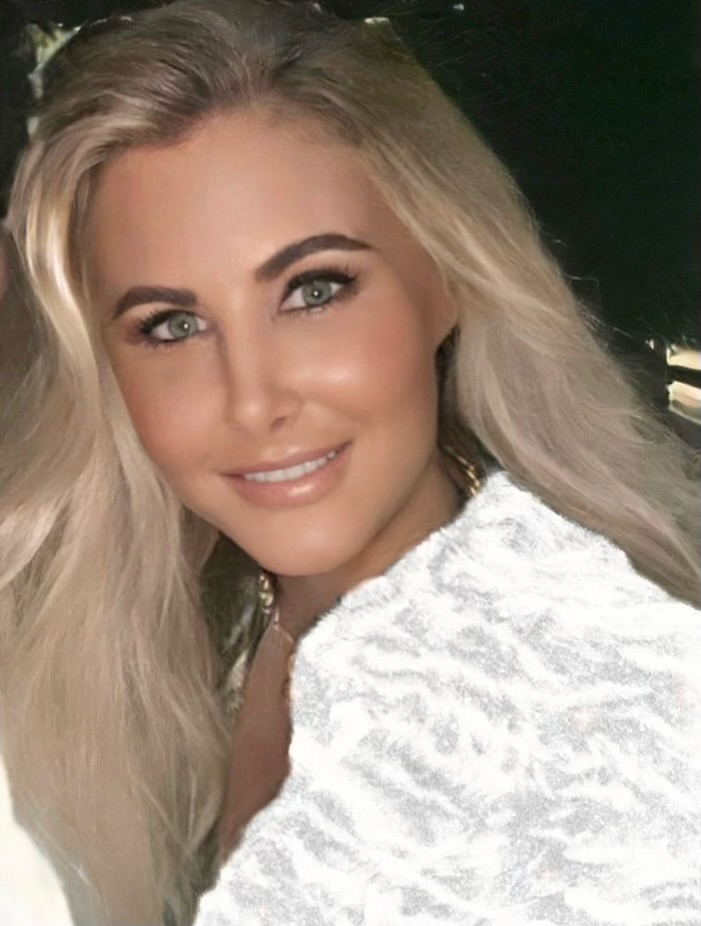 Our CEO- Katherine Rothman
KMR was founded by our very own Katherine Rothman. After years of experience across many agencies, Katherine decided to start her own PR company that specialized in the niches of health, beauty, and fitness PR. She believes establishing close-nit, personal relationships with her clients. Unlike most CEOs, Katherine dedicated herself to involving herself in each and every client.
We are located just a few blocks away from the Beverly Wilshire. Take Wilshire Blvd. just 4 blocks West and we are located on the right hand side on the intersection of Wilshire and S Crescent Dr.